OUR RECOMMENDED Johnson & Johnson PRODUCTS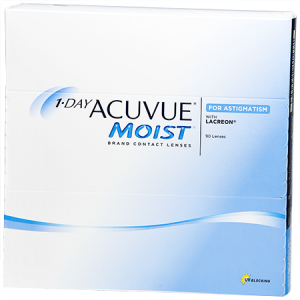 1-DAY ACUVUE® MOIST for ASTIGMATISM
Product Overview Proven performance you can trust - 1-DAY ACUVUE® MOIST integrates premium EYE‑INSPIRED™ Innovations for an exceptional vision experience within reach. 1-DAY ACUVUE® MOIST makes Success Simplified™ Unbeaten in comfort in its category2† An ACUVUE® experience within reach Available in a full family of lenses to fit almost any patient 1-DAY ACUVUE&re ...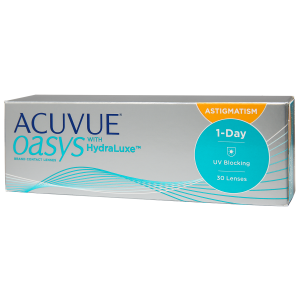 ACUVUE OASYS® 1-Day for Astigmatism
ACUVUE OASYS® 1-DAY for ASTIGMATISM Brand Contact Lenses are designed with Hydraluxe™ Technology to help make the feeling of tired eyes a thing of the past. The design of these daily contacts for astigmatism also help to provide clear, consistent, stable vision all day long—whether you're relaxing on the couch or playing sports. KEY FEATURES These daily d ...
OUR

Johnson & Johnson PRODUCTS